Mission
CAM Raleigh is the non-collecting contemporary art museum that provides an environment for transformation through educational programs, cultural experiences, and bold, non-traditional exhibitions by living artists.
EXECUTIVE COMMITTEE
LISA MCGOWAN / Board Chair
MEREDITH NELSON / Vice Chair, Nominating + Governance Chair
DEBBIE HAMMERSLA / Treasurer, Finance Committee Chair
JANINE ZANE / Secretary
BETH ROBINSON / BEAS Steering Committee Chair
JOY SLOAN / Executive Committee at-large
FRED BEAUJEU-DUFOUR / Executive Committee at-large
MICHELLE HOOPER / Executive Committee at-large
Board of Directors
Perri Anderson
Yvonne Armendariz
Fred Beaujeu-Dufour
Jessica Capps
Paul Coggins
Tahlia Cummings
Adam Derbyshire
Michael English
Debbie Hammersla
Michelle Hooper
Lucy Inman
Suzie Koonce
Matt Lee
Colony Little
Andy May
Carolina Medvick
Geoff Pitchford
Natasha Powell Walker
Elizabeth Purrington
Melanie Regner
Beth Robinson
Joy Sloan
Casselle Smith
Janine Zane
Sponsors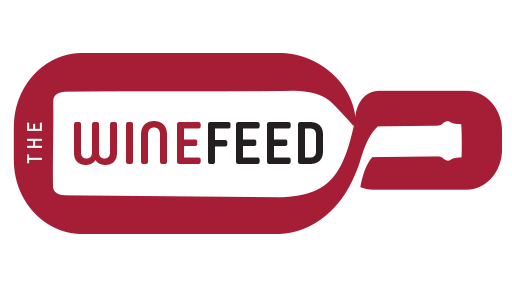 Accessibility
CAM Raleigh strives to be truly accessible to our community. Your questions, concerns or suggestions help us ensure that we are accessible as possible: 919.261.5920 or info@camraleigh.org
Interested in Tours?
Interested in personalized tours designed for school-age students or adults living with disabilities?
Are you interested in Volunteering, Internships, or Careers? CAM Raleigh is always looking for new creative minds to support our Mission.
History
CAM Raleigh is located on and near unceded land settled over the last 14,000 years by indigenous people. CAM is located on land that was used for family life, nourishment, stewardship, trade, justice, ceremony, and healing. CAM acknowledges the history of oppression and injustice that marginalized indigenous people and is a part of the history of the land we now inhabit.
Indigenous people exist today by their contemporary tribal names of the Cherokee, Coharie, Haliwa-Saponi, Lumbee, Meherrin, Tuscarora, Occaneechi, Sappony, and Waccamaw-Siouan. CAM continues to look for ways to honor the people who came before us and to learn from our history.
CAM Raleigh established its foundations in Raleigh nearly three decades ago. The museum now breathes new life into a building from another great era in Raleigh history.
1792
Location
409 W. Martin Street sits on a plot originally envisioned in the 1792 plan for Raleigh by William Christmas.
1910
Warehouse District
The CAM Raleigh building was originally a warehouse, a 1910 two-story brick structure built for Allen Forge & Welding Company and enlarged around 1927 for the Brogden Produce Company. Fresh goods were always moving in and out in a constant state of activity, nothing stayed in the building for long. There is no better permanent home for a museum that is always in progress.
CAM Raleigh
Revitalization
In 1997, CAM purchased the 20,000 sq. ft. brick building in the heart of the Warehouse District for $460,000. Various plans were debated for the space, until eventually the idea of a modern rehab of the historic structure took shape.
Architecture
"The Depot District contains Raleigh's only significant collection of buildings related to the heyday of railroad transportation and shipping in the Capital City. By recycling this important building, CAM preserves an important part of Raleigh's history and demonstrates its commitment to sustainability and leadership in historic preservation. Equally important to the preservation of the existing structure was the addition of the new 900 square foot entry structure. The dramatic lobby is a glass-enclosed space set beneath a spectacular folded-panel roof that extends over the entry's sculpture garden to form a kind of welcoming front porch. Located on the east side of the existing building, the lobby is a modern re-interpretation of the old loading dock, moving people, goods and art deep into the central core of the main exhibition space. This asymmetrical cross axis was created to juxtapose and complement the symmetry of the old historic building. The two buildings collapse together and fuse into one structure. Old and new become one. The space provokes a kind of indelible wonder while still affording traditional values to the people who visit." – BROOKS SCARPA / Architect
Information
Architects: BROOKS SCARPA (Design Architect), Los Angeles, CA; CLEARSCAPES PA (Architect of Record), Raleigh, NC
Project Team: Lawrence Scarpa, FAIA; Steve Schuster, FAIA, Mark Buckland and Jon Zellweger, AIA-Project Architects, Angela Brooks, AIA, Brad Buter, Silke Clemens, Daniel Carper, Jordon Gearhart, Ching Luk, Matthew Majack, Sarah Dickerson, Brandy Thompson , AIA, Fred Belledin , AIA, Christian Karkow, John Reese, AIA, Thomas Sayre, Michael Dosier, Jedidiah Gant.
Engineering: Lysaght & Associates, PA- Structural Engineering, The Wooten Company- Mechanical Electrical Plumbing Engineering
Contractor: CT Wilson Construction